Titan's aluminum THINWALL hoppers are pushing to beat the competition on weight.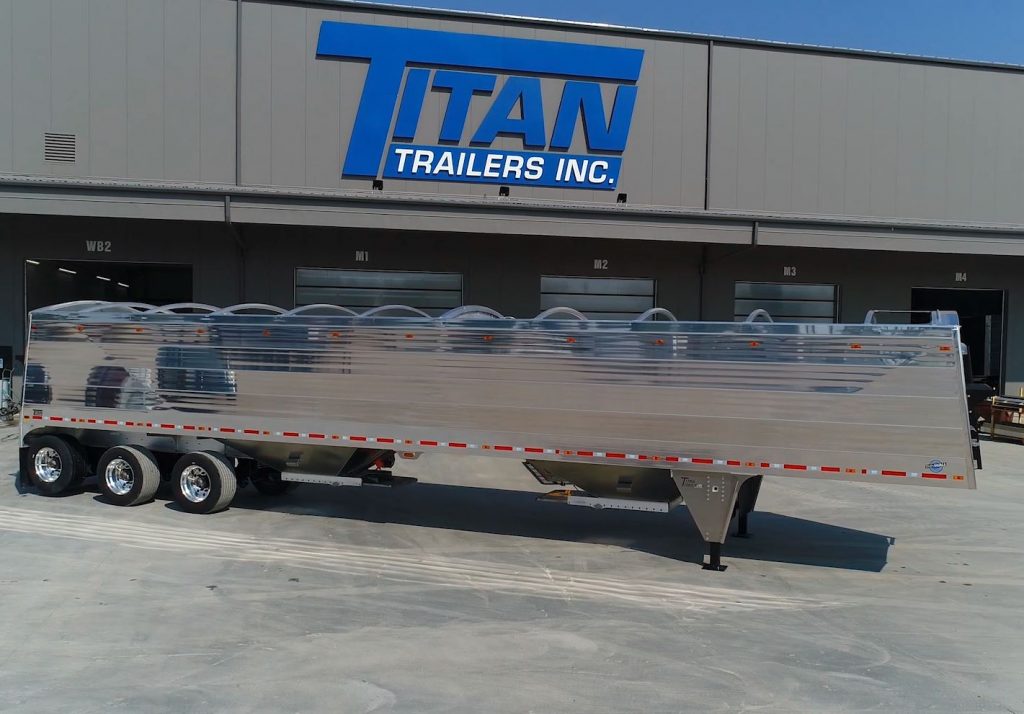 Building off of their success in the 4 and 5-axle markets, Titan has built its first 3-axle this spring coming in at 5,550 kg (12,236 lbs).
Following this unit was their first set of polished Ontario b-train units weighing at 9,706 kg or 21,398 lbs with manual tarps.
The units were lightened to 20,921 lb (9,490 kg) for the Western Canadian market with suspension, tire, and fender componentry changes.
"We're moving towards designing our lightest units yet for the mid-west," says Chris Kloepfer, Manager at Titan. "It's hard but we're focused on building a hopper that's competitive on weight in this market."
Titan is developing a 2-axle hopper unit for the mid-west for 2021 coming in at an expected 8,950 lbs (4,060 kg).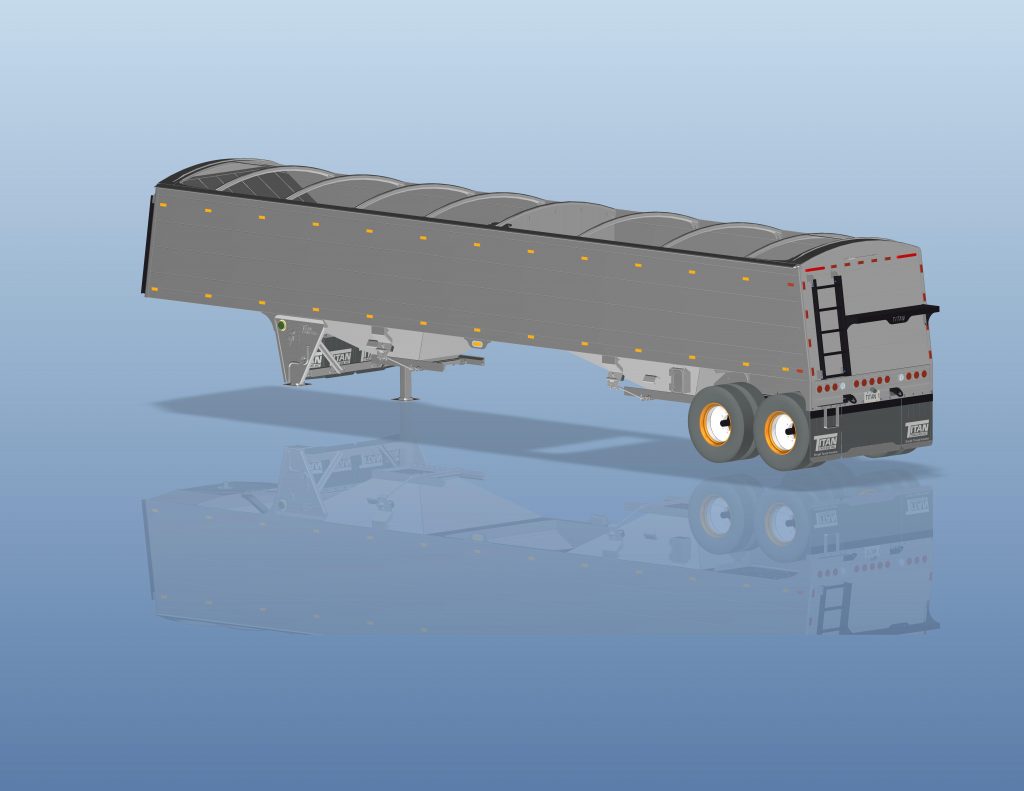 These units are built with THINWALL aluminum panel which are polished prior to being welded on Titan's robotic weld tables.
And, like all other Titan units, it is built with Titan's patented hollow-core aluminum THINWALL panel welded end-to-end providing superior strength throughout the trailer.
All Titan hoppers have a 7-year warranty on structural components when operating in typical grain hauling applications and scenarios.
Click the image below to learn more about Titan's unique hopper design.