The Titan team has pushed the limits again. Introducing Titan's first set of polished b-train hoppers suited for the grain market.
These units are are built with THINWALL panel which are polished prior to being welded on Titan's robotic weld tables.
"We're still dialing in the polishing process, but we're seeing good success with this first set," says Chris Kloepfer, Manager at Titan.
Two sets of polished units will be in stock for Ontario with another three sets of b-train hoppers built with the standard finish. Another polished set is on order for Western Canada.
These Ontario units weigh 9,706 kg or 21,398 lbs with manual tarps.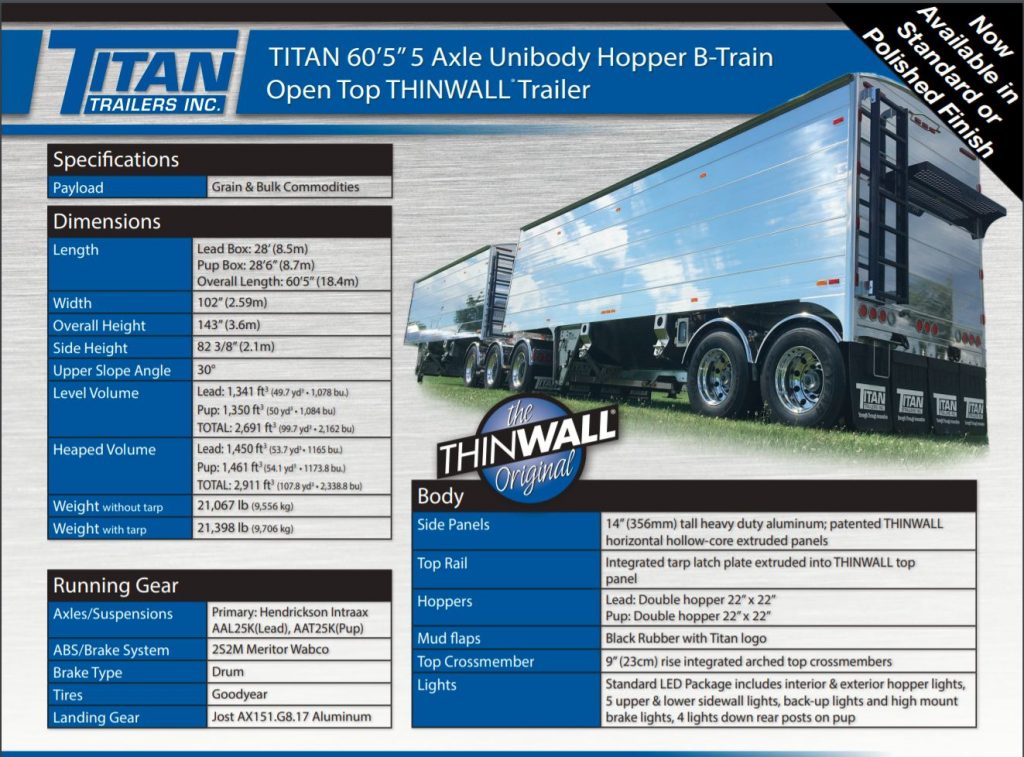 To see the full spec sheet, click here: [LINK].