May. 14, 2020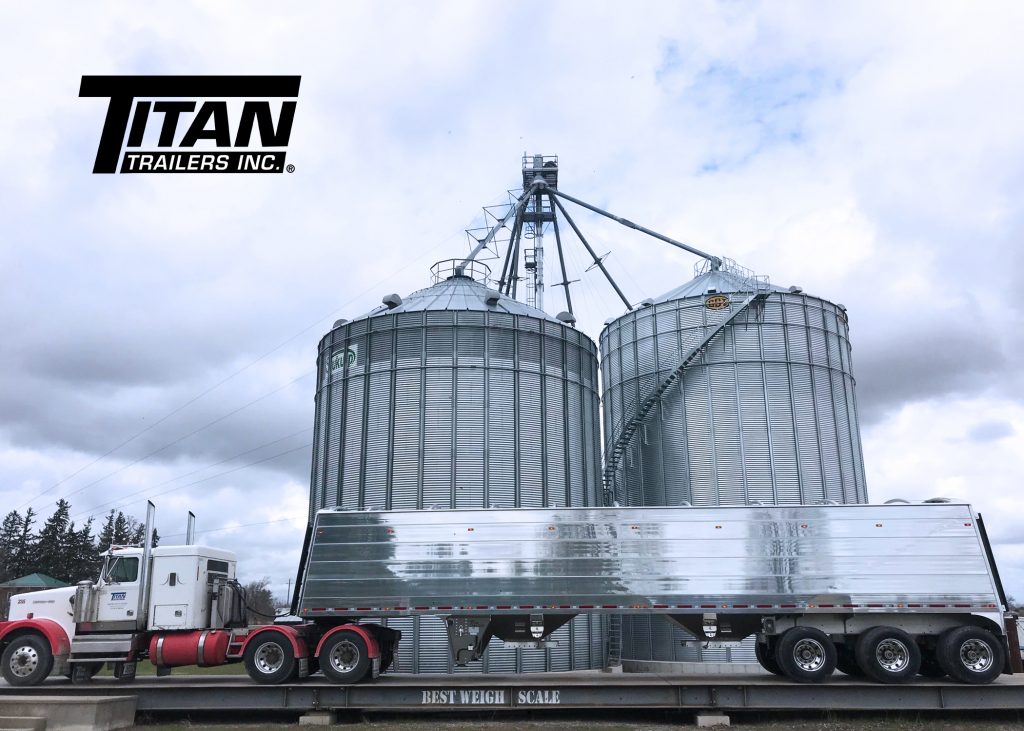 Titan is pleased to announce its next polished prototype trailer – the 3-axle hopper.
Following behind the release of the polished prototype dump, the hopper is suited for the grain market and is outfitted with an electric tarp coming in at 5,574 kg or 12,289 lbs (5,728 kg or 12,628 lbs with tarp).
This prototype hopper is complete and is available for one week trials starting in the Ontario area.  It will remain uncoated to determine how the polish finish performs over time.
  "This unit proves the ability to polish Titan's hollow-core aluminum THINWALL panels individually then weld them together," says Chris Kloepfer, manager at Titan.