Apr. 29, 2020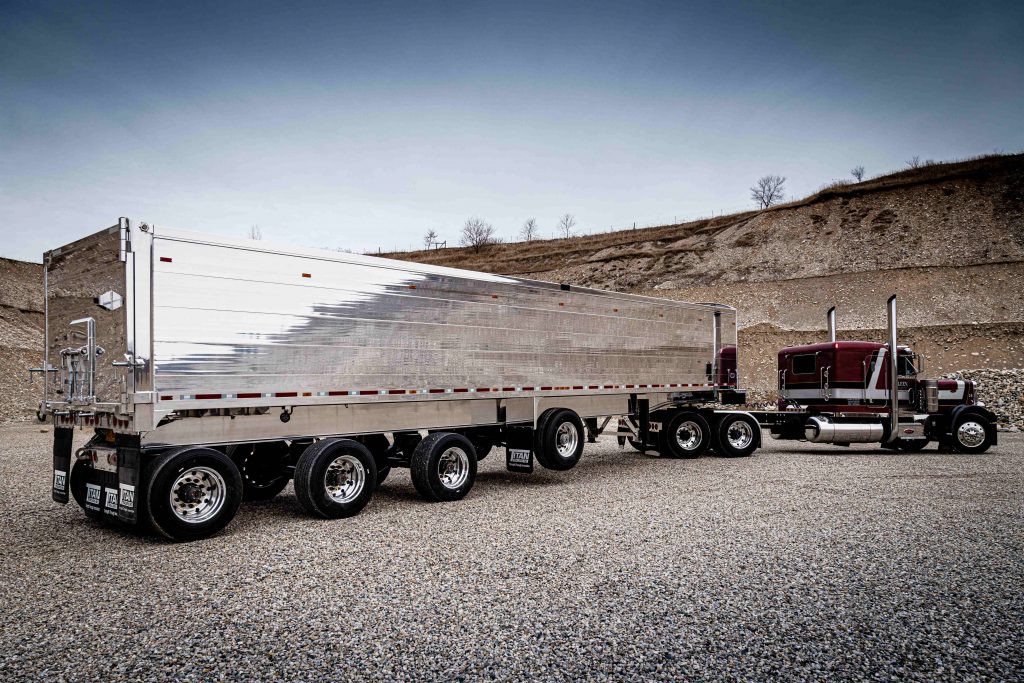 Titan is pleased to announce its latest prototype trailer.
It is based on the existing aluminum THINWALL™ trailer body design with one VERY notable feature — its polished exterior.
"We're happy with how it turned out," says Chris Kloepfer, Manager at Titan.  "It's been a journey and we're still working on this option and have a long way to go to optimize the polish process, improve quality, and reduce costs."
Titan is investigating the polish option on two of its trailer lines – dumps and hoppers.    A few prototype units are expected to be on the road soon.
Titan is limiting the production of new polished units until polishing methods are proven and build costs are confirmed.
For more information on Titan polished trailers, email us or contact your local Titan dealer.