Titan has built its first 96″ wide hopper unit suited for the mid-western U.S. market.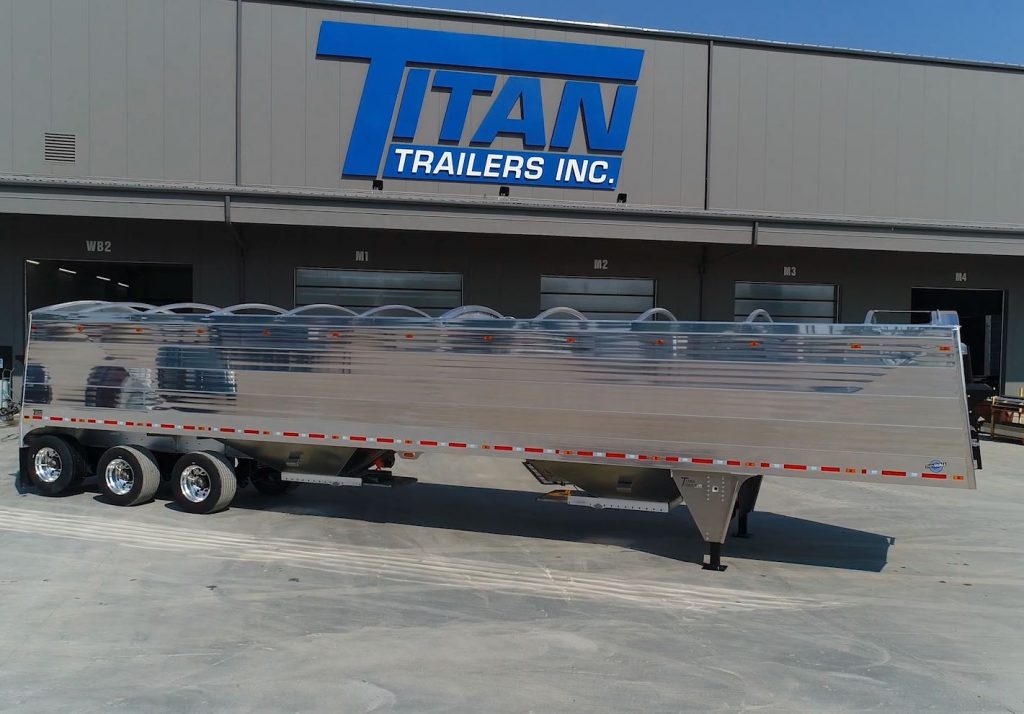 "We're very happy with this unit. The polished finish is 100% and this unit is outfitted with every option from bigger doors with two-speed gearboxes to vibrators and an electric tarp," says Chris Kloepfer, Manager at Titan.
And, like all other Titan units, it is built with Titan's patented hollow-core aluminum THINWALL panel welded end-to-end on either side.
The design features 32″ wide by 36″ long stainless doors with and 22″ of ground clearance under the hoppers.
The unit has a rear liftable axle (Intraax AAT23K) with standard Jost aluminum landing gear and 33 degrees on the upper hopper slopes.
All Titan hoppers have a 7-year warranty on structural components when operating in typical grain hauling applications and scenarios.
The 50ft long tri-axle unit weights 5,529 kg (12,189 lbs) with 1,802 cubic feet (66.74 cubic yards) of capacity.
The unit was completed in September and is heading out to Iowa for a 4-month trial.
Click the image below to learn more about Titan's hopper design.